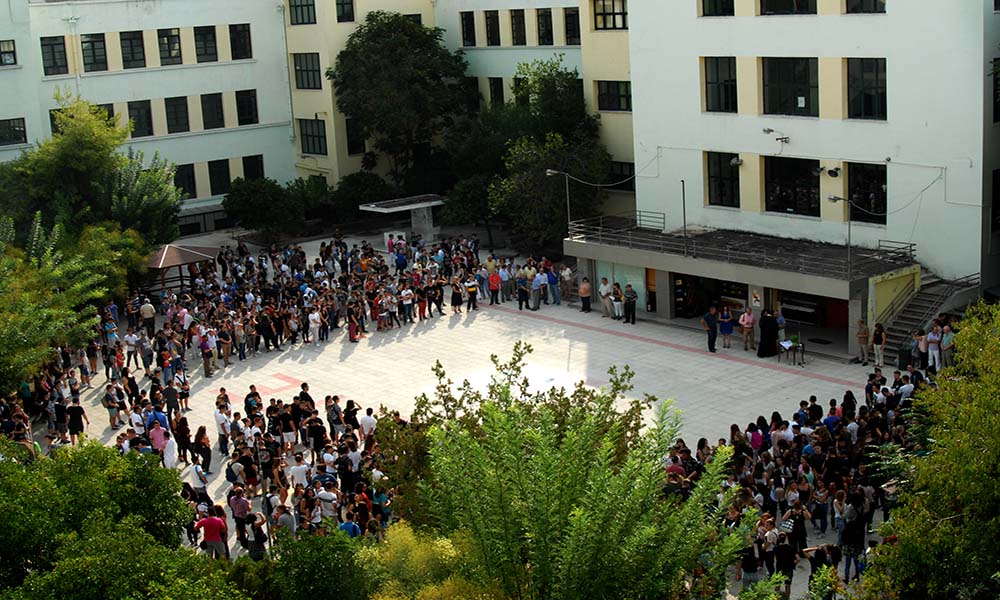 "The day the schools open is not a celebration or an anniversary, but it is an important date in the year, and it is about thousands of children and their families and thousands of teachers.
Thus, traditionally, on the first day of the school we collectively gather pupils, parents, teachers and employees to exchange wishes and promises for the new school year that starts.
First of all, I wish good start to the children who come to Sivitanidιο for the first time.
Good strength and good success for the children who will go to the 3rd Lyceum this year and will enter the battle of Panhellenic. In the year we passed the success rate of our graduates in the Panhellenic was 54%. We wish the year to come even bigger.
We hope that all children will get from our schools essential supplies to realize their dreams.
Good strength, inspiration and resistance to our school teachers.
Good school year in all and everyone with health, cheerfulness, creativity, mutual respect, dialogue, calculus and dream. "
With these words, Mrs. Rania Kalantzi, General Director of Sittanidio, welcomed the students and students of the School in the established sanctification for the start of the new school year.